Online Education & Course Industry being valued over 350 Billion Dollars is a huge opportunity for anyone and everyone who wants to share knowledge to a larger audience available on the Internet.
Getting a piece of the pie from the Online Education Industry, you need two basic elements.
This article talks about the second element and the most important element of Hosting your Course and building your Marketing Platform from where you would be able to sell your courses to your Audience.
When you decide for a Course Platform, you would need to keep in mind a few aspects on the platform,
Stable Platform
Self Managed
Ability to host videos on its Own
Solution at Low Cost
Ability to handle Unlimited Students & Courses
Bundled Website
Payment Gateway Integration
The reason why I'm writing about Spayee LMS an alternative to LearnDash, Teachable & Thinkific ; today is because it has almost all of the above features and facilities out of the box.
When you want to Build your First Course, you don't know if your Course will fly and get you the necessary revenue to sustain the platform cost. You simply know that you have put in a lot of hard work in order to build the Course and you need dedicated Support without the worry of paying for the Platform and Sustaining your Course without much effort from your end.
The efforts that I'm talking about is two faced. You need a worry free platform which hosts your Course and delivers it to your Audience in an Automated Way. Further, I also need to be at ease about the monthly recurring fee that I need to pay towards the Course Platform.
Spayee LMS an alternative to LearnDash, Teachable & Thinkific ; helps us in both of the above ways. It helps you with an easy to use platform to host your Courses and it currently comes at a One Time Fee, a Lifetime Deal on AppSumo.
The current deal on AppSumo starts at $79 and includes all of the important and necessary features for you to start your Online Course Journey. You may find the available plans below for more details,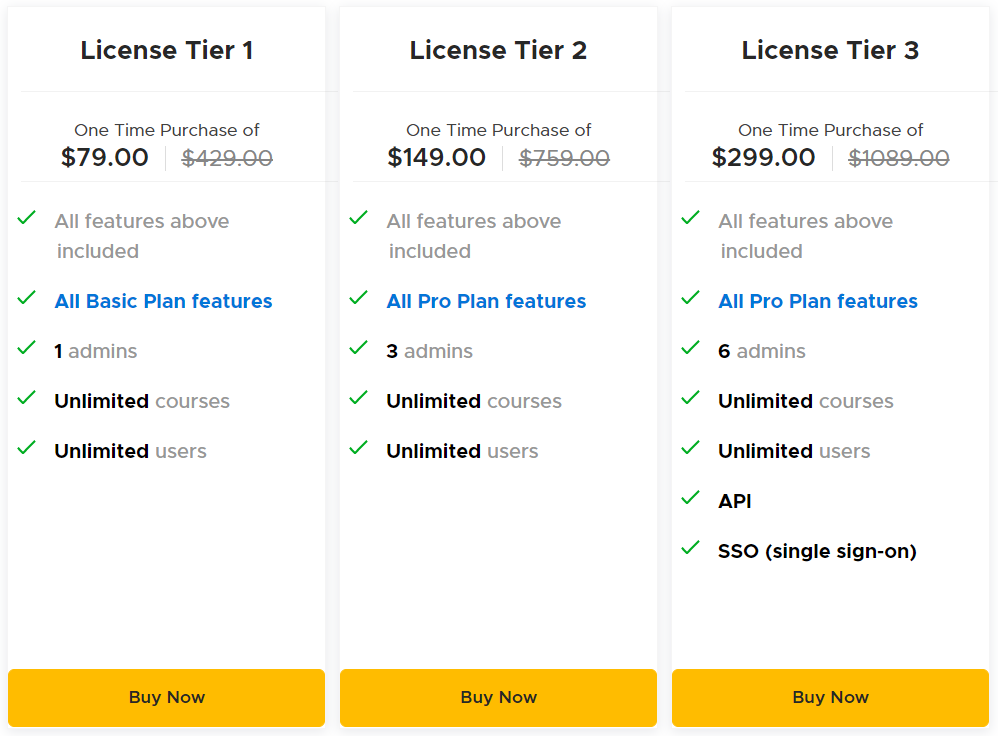 I personally have chosen to get myself the Tier 1 Plan on AppSumo as this meets all my requirements and helps me get started with my Online Course Selling Career. You may choose to go with the second or third tiers depending on your requirements. You may explore the plans on AppSumo here, appsumo.8odi.net/9WAkjE.
Spayee as a product is not all bells & whistles, it has its fair share of product limitations. However I feel we should overlook the downfalls as we are able to fulfill multiple requirements which are important to kick starting the Sales & Marketing efforts for our Online Course Selling Efforts.
So what are the Advantages & Disadvantages of Spayee, lets discuss this below,
Advantages of Spayee
✅ Self Hosted on AWS
✅ Offers a Customizable Website to Market your Course
✅ Has direct Integration with PayPal, Stripe & RazorPay
✅ Includes Affiliate Marketing Tools so you don't have to Invest in Third Party solutions
✅ Offers Unlimited Users & Courses
Disadvantages of Spayee
❌ Does not Host Videos itself
❌ Live Classes are charged additionally at $25 for 500 Participants
❌ Interface has scope of Improvement
Should you buy Spayee?
I'd recommend you go ahead and get yourself the Lifetime Deal to Spayee on AppSumo and benefit from a easy to use Learning Management Solutions (LMS). You would be able to get started for $79, you may not need the higher tier.
Further, Spayee has the below payment Integrations which automate your Course Sales Process and eliminates any overhead of third party integrations and connectors like Zapier.
PayPal
Stripe
RazorPay (Indian Payment Gateway)
How can I host my Courses if Spayee doesn't host it for me?
Now that's not a deal breaker. You can easily host your Course Videos on third party apps like Vimeo, YouTube or VadooTV. However I'd recommend hosting your videos on Google Drive and using the Embed Feature to link your Videos under Spayee.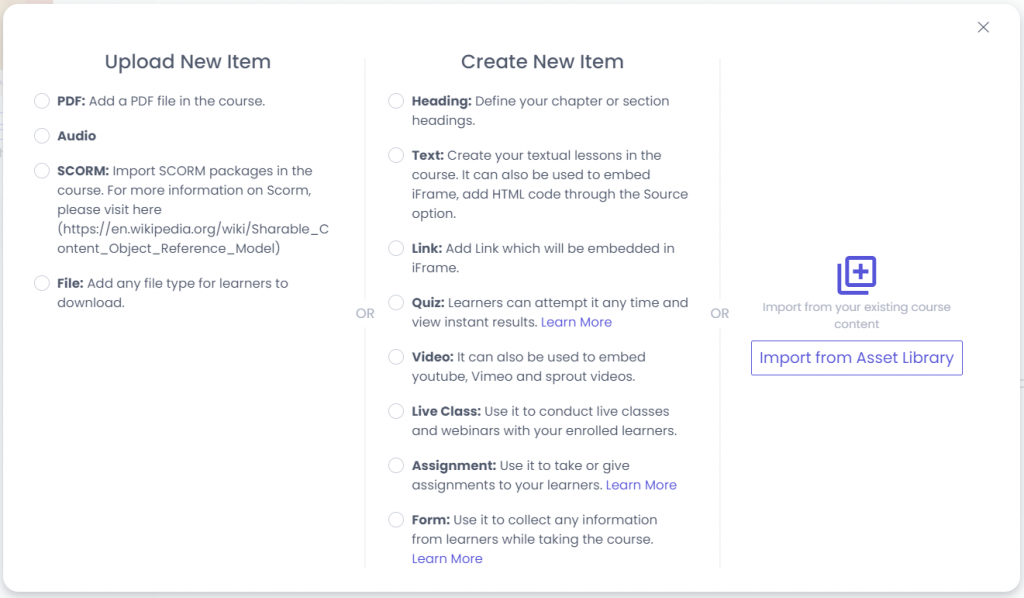 You can also disable the "Viewers and commenters can see the option to download, print, and copy" to prevent your Audience from Downloading and Pirating your Course materials.

The reason I suggest using Google Drive to host your Course Videos is because its FREE.
Online Courses are the best when they make more money for you rather than keep emptying your pockets with monthly recurring fee to maintain and manage your Online Course Platform.
Spayee is a direct alternative to LearnDash with multiple other features. Spayee is also an alternative to Teachable & Thinkific without the facility to self host videos.
Use Spayee as a Lifetime (LTD) LMS and use Google Drive as your Free & Secure Video Hosting Platform.
Need a quick overview on Spayee? Check out my video on YouTube and understand more about Spayee,
Spayee is a GREAT option if you are eyeing the Global Market or the Indian Online Education Market based on the Payment Gateway integrations that are available out of the box.
Check out Spayee on AppSumo here, appsumo.8odi.net/9WAkjE